Last month was full of #MentalHealthAwarenessMonth posts enlightening and challenging readers to break the stigma by sharing their own experiences and starting the conversation about mental health with others. In perusing some of the posts, I stumbled across an article published by Forbes which stated entrepreneurs are 50% more likely to have a mental health condition. Not only that, but 72% of entrepreneurs surveyed expressed alarm about their own mental health. Wow!
Really, this shouldn't be surprising. The stress carried by small business owners, entrepreneurs, and freelancers far surpasses the stress of a structured, reliable 9 to 5 job. The uncertainty of the next paycheck, the constant drive for growth and success, as well as the long days and sleepless nights eventually take a toll on the once bright-eyed, hopeful business person. And no doubt, prolonged stress can lead to anxiety, depression, and a host of other mental health conditions that inevitably negatively impact the daily grind. And that's why I'm so pleased and delighted that business conferences like Spark.me are taking a bold stand by weaving discussions about mental health throughout the sessions; truly, we cannot expect a healthy business if we ourselves are not healthy.
Having battled anxiety myself, I want to do my part to break the stigma by sharing some of the tips that have been most effective in managing stress and anxiety in my own life:
#1 – Get Back to the Basics
I don't know about you, but when I get stressed, I begin to forgo all my previously adhered to healthy habits. I replace healthy eating with repeated indulgences in sweets and ditch the regular exercise for a nap on the couch with Netflix playing in the background. But, slacking on healthy habits during high stress seasons only makes matters worse. So, my first piece of advice is to get back to the basics of healthy living by focusing on a healthy diet, regular exercise, and 6-8 hours of sleep each night.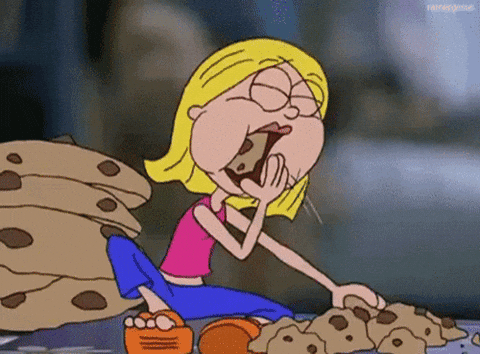 Who knows, this renewed focus might even remind you of basic business principles and refresh your outlook. For a personal example, check out Business Lessons I Learned From a Diet.
#2 – Create Some Stability
Feeling unable to control my circumstances, my schedule, or my progress at work is a leading cause of stress in my life. To mitigate those stressors, I've found that building some small certainties into my day can be particularly helpful. The beginning and ending parts of my day are the most easy to control, so I have chosen to start and end my day the same way by following morning and night routines consisting of activities that I enjoy and that alleviate stress. For me, this looks like:
Morning routine: drinking coffee, praying, and reading the Bible
Evening routine: drinking tea, journaling, writing out 5 thanks, using lavender oil, and avoiding all technology one hour before bed
The key is to develop routines that are simple, realistic, and enjoyable. Your morning routine should consist of something that you look forward to as soon as you wake up while your evening routine should be something that helps you unwind from the stresses of the day.
Knowing that no matter what craziness happens during the day, the book ends will remain the same can be particularly comforting. Plus, routine trains your brain to begin waking up and unwinding as you start and end the day with the same habits.
#3 – Release the Repeating Thoughts
In the height of stress, I sometimes find myself unable to sleep because of all the anxious thoughts playing on repeat in my mind, which makes accomplishing tip #1 impossible. So, here's my battle plan for releasing those thoughts:
Journal

– write out the repeating thoughts and anxious concerns.

Distract

– read a book that's completely stress free and relaxing.

Redirect

– make your last thoughts before bed thankful and positive.
#4 – Build a Community
Intense stress can create an environment prone to isolation as we try to hold it together and put up the front that everything is ok when it's really not. Life really is better together, so fight that trajectory by intentionally surrounding yourself with people who love and support you. People you can really trust and in whom you can confide. Whether a long-time friend, a counselor, or a coworker, having a listening ear can go a long way in processing and releasing stress.
If you find yourself lacking that community, please come visit us at Beta Bar Coworking. We aim to create an honest, authentic environment, and we'd love to continue the dialogue of healthy mind, healthy grind!